Filipino American Kiosk
Southwest corner, 6th Avenue S and S King Street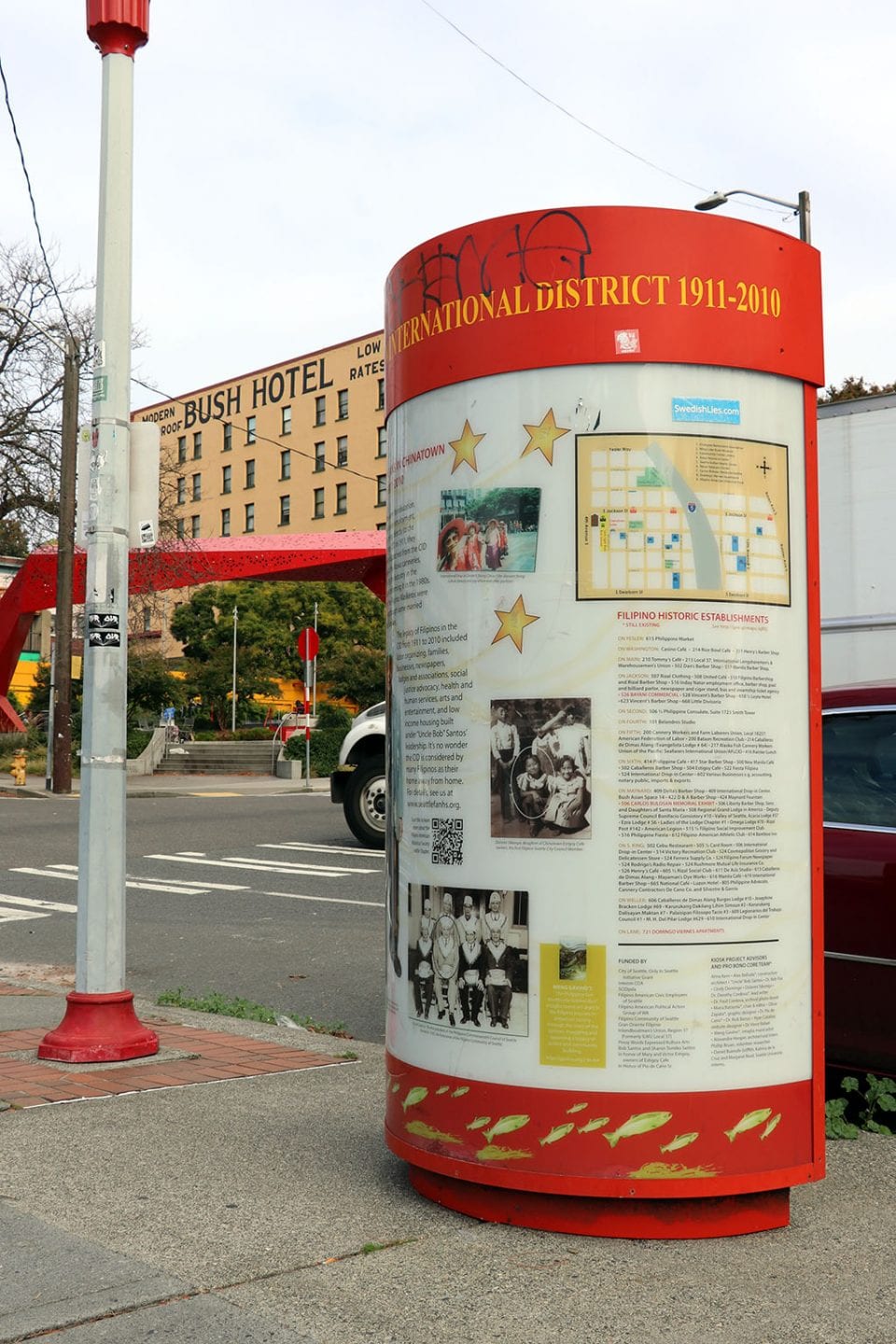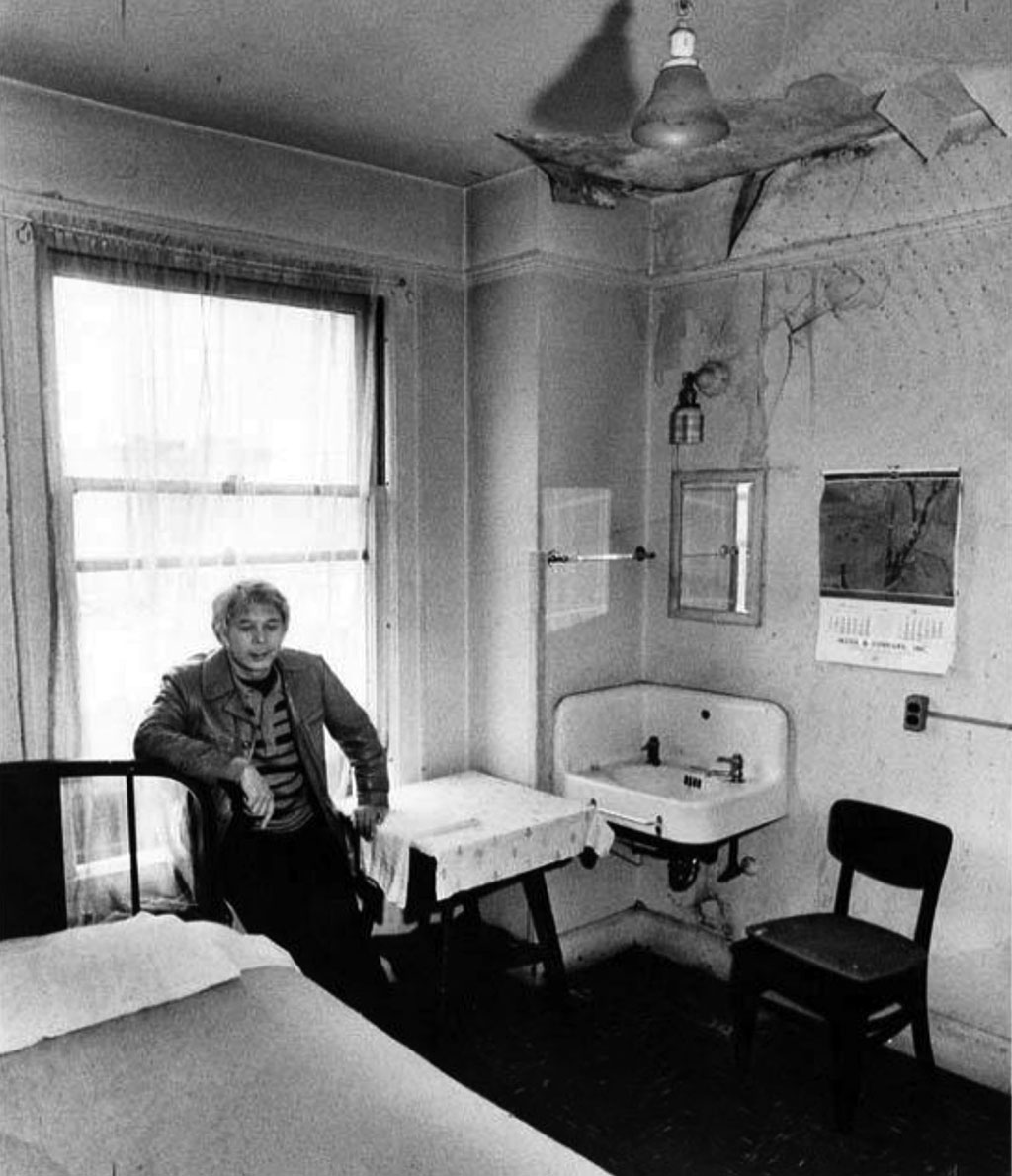 Filipino American kiosk

Southwest corner, 6th Avenue S and S King Street
Filipino American kiosk
On the southwest corner of 6th Avenue South and South King Street stands a kiosk entitled "Honoring Filipino Americans in Chinatown International District 1911-2010." The kiosk was dedicated in November 2012 and celebrates the lives and community building of Filipino Americans in the Pacific Northwest. A map that is included on the kiosk shows the past locations of Filipino businesses that were part of the neighborhood's development, including the Rizal Dance Club that was located on the corner and directly across the 6th Avenue South street.
Images on the kiosk reflect leadership of the community and include Weng Gavino's mural depicting the connection of the fishing industry with Filipino laborers and the journey of settlement, and Robert "Uncle Bob" Santos, who served the community through his leadership, commitment to social justice, and dedication to provide affordable housing for residents in the CID. Santos was honored by the government of the Philippines as the recipient of the Presidential Award for Filipino Individuals and Organizations Overseas in December 2012. The kiosk memorializes the work and contribution of the Filipino American presence and acknowledges "Historic Filipino Town" as part of the history of the CID.
Continue along King Street to the Chinatown Gate.