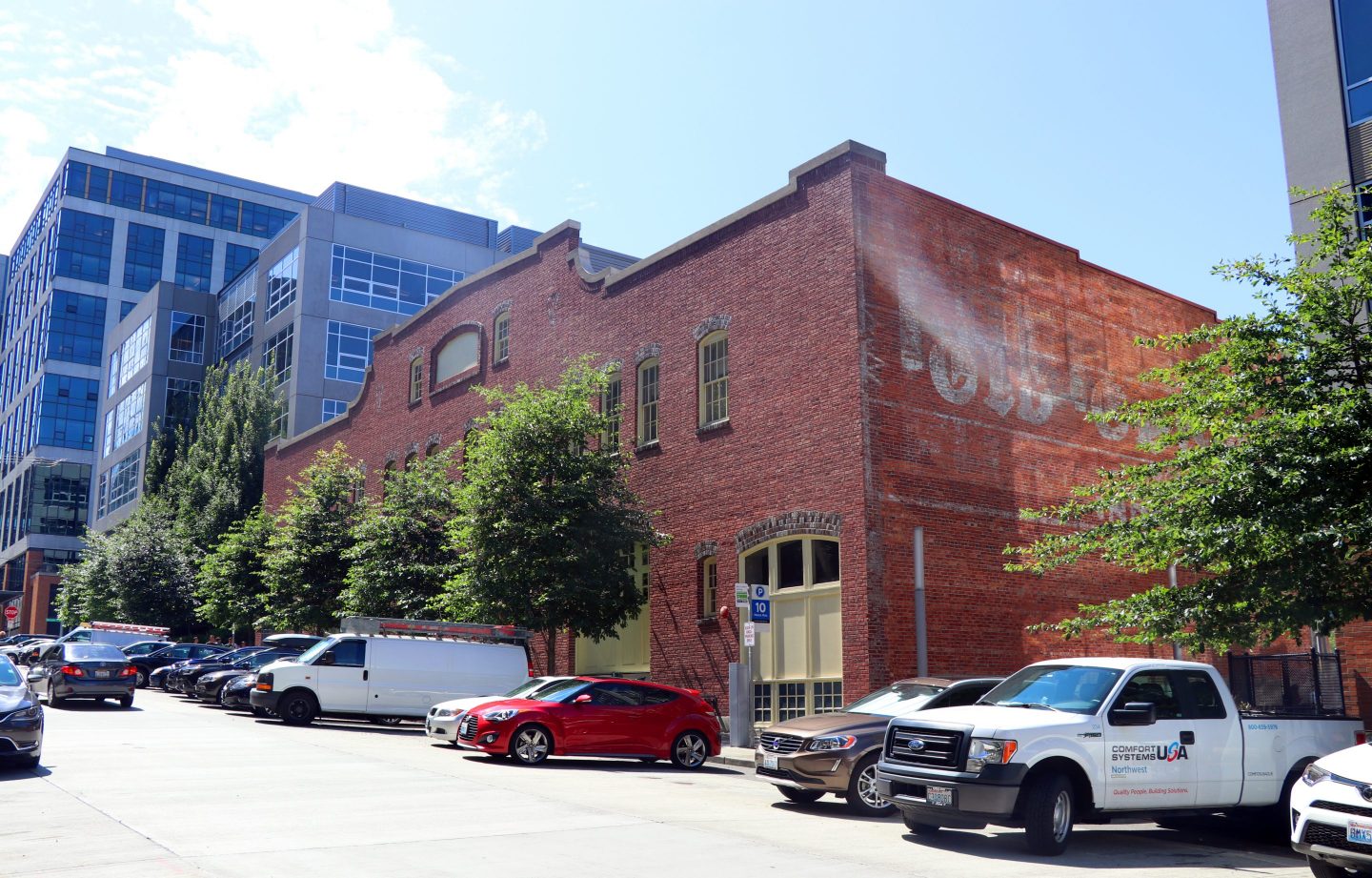 C. B. Van Vorst Building Facade

426 Terry Ave N, Seattle
Like many buildings in this neighborhood of change, the Van Vorst Building has had many occupants. The original brick structure was built in 1909 for the Club Stables, which had room for 250 horses. By 1915, it was owned by J. M. Colman Company, which had been started by Scottish immigrant James Colman. The building housed a furniture outlet for Frederick & Nelson Department Store, one of a long line of Seattle companies that thrived by carrying a vast array of products, in the hopes that something would appeal to someone. The store even delivered, initially with horses and then by truck. Next was the Lambert Transfer and Storage Company, from 1923 to 1929, then West Coast Furniture Manufacturing Company, from 1937 to 1940. The longest-term tenant was the C. B. Van Vorst mattress factory, which occupied the facility from 1941 to 1974, giving the building its present name.
After Van Vorst vacated, the building sat empty for more than two decades, except on occasion when it was used to as a Halloween haunted house sponsored by a Seattle radio station. On November 1, 2000, the Van Vorst Building was designated a City of Seattle Landmark, yet like many buildings in this protean neighborhood, the designation failed to protect the integrity of the structure, leaving behind just the skin of the old one.
Walking south on Terry to the next stop, note the remnants of brick street pavers; Seattle was once a major producer of these type of bricks, which used clay deposited in the last Ice Age. Also note the short sections of train tracks, which were laid in 1911, as part of the Northern Pacific. These and other short lines served numerous businesses in this industrial zone.