Chong Wa Benevolent Association
522 7th Avenue S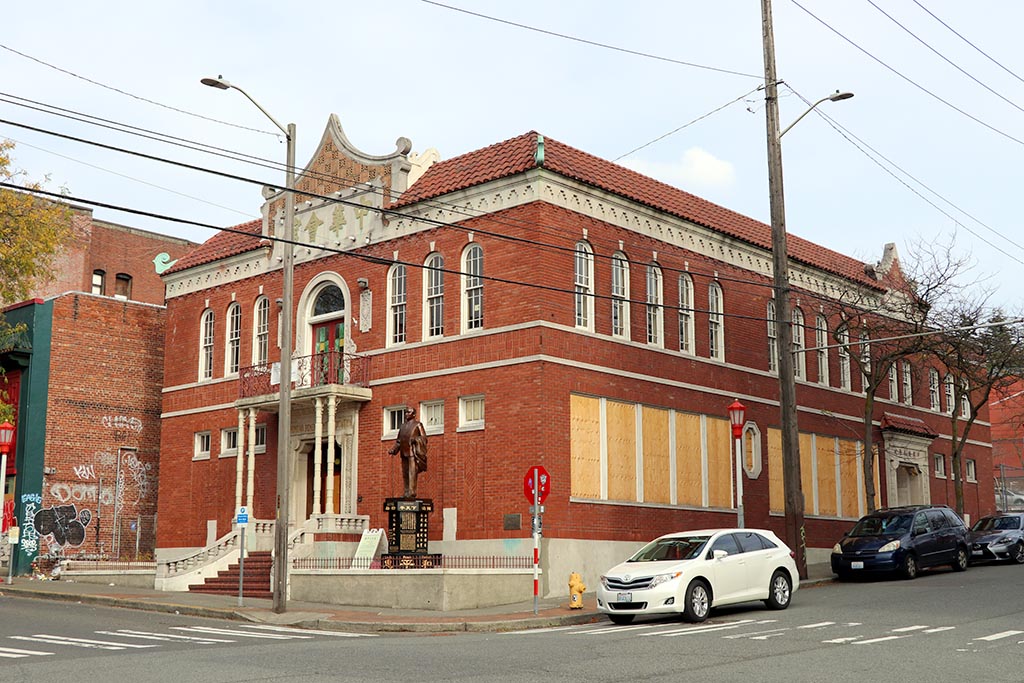 Chong Wa Benevolent Association

522 7th Avenue S
522 7th Avenue S
The Chong Wa Benevolent Association, on the northeast corner of the intersection, was founded as an umbrella organization with representative membership comprised of Chinese family and district associations throughout the state, much like the Six Companies in San Francisco. The organization began in Seattle around the turn of the twentieth century but its home in its own building began with its construction in 1930. Wing Sam Chinn collaborated on the design of the building with Max A. van House as the architect of record. Chinn later became the first Asian American graduate in the Department of Architecture from the University of Washington and was the first licensed Asian American architect in Washington state.
The Association was initially involved in helping to meet the needs of Chinese immigrants with housing, language, loans, and employment assistance. It was also a political interest organization that was involved in dispute mediation and resolution for issues that would arise among competing interests in the district. Benevolent associations were active in the interpretation and representation of the passage of local laws and involved in legal challenges to discriminatory federal immigration policies (1882-1943) that affected all Chinese Americans. As it did in its initial years, today the association operates a language program, and hosts community forums and events, such as the performance of the Seattle Chinese Opera and Luck Ngi Music Club.
Continue north to King Street and turn left. The Milwaukee Hotel will be mid-block and the Louisa Hotel is directly across the street.