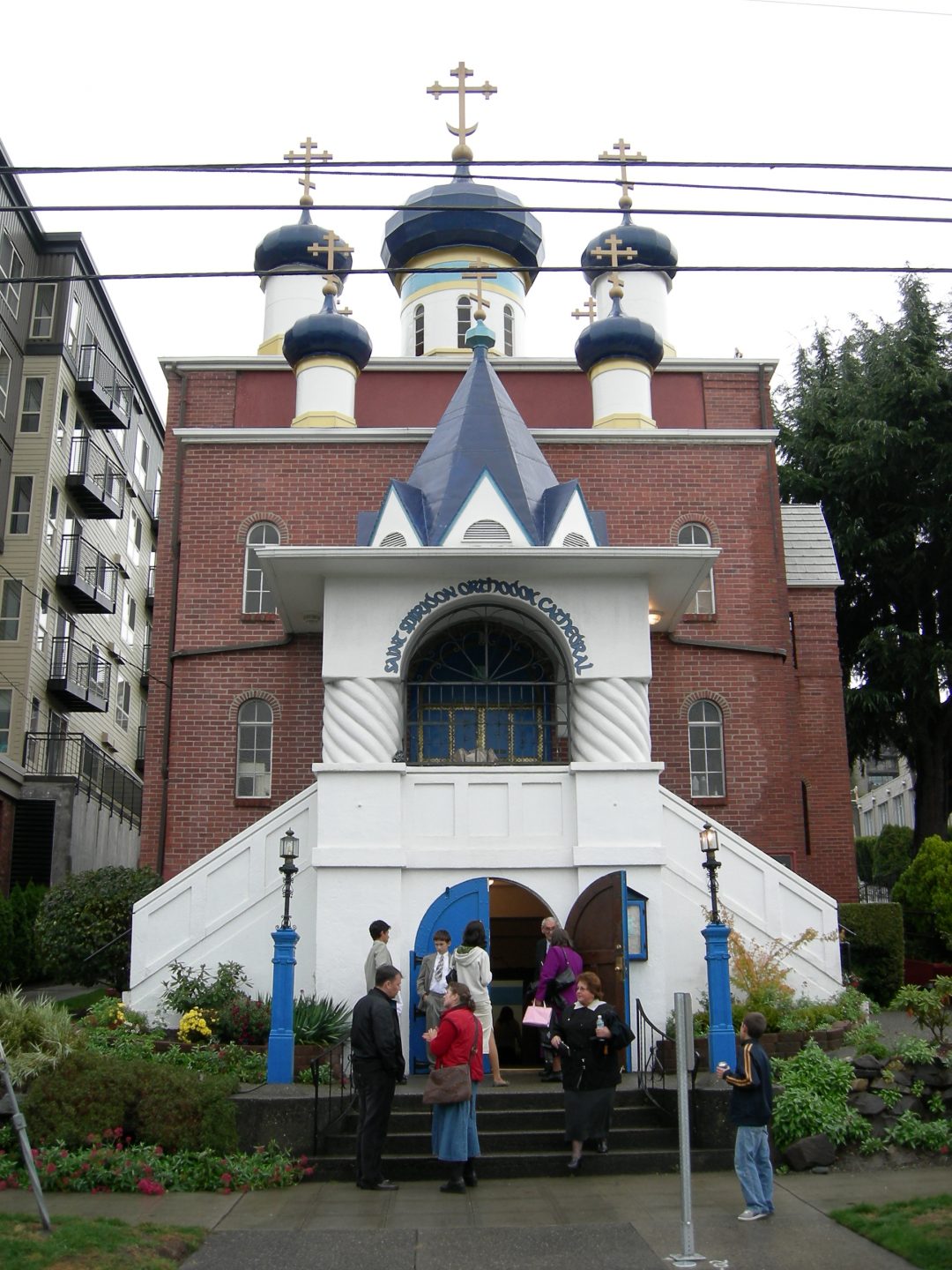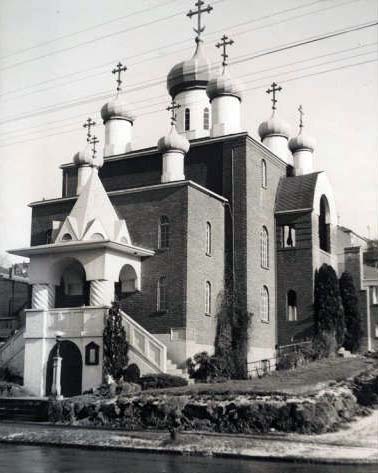 St. Spiridon Cathedral

400 Yale Avenue N
St. Spiridon was founded by Serbian-American missionary priest Father Sebastian Dabovich in 1895 to serve Seattle's many recent arrivals from Russia, Serbia, and the Near East. The young congregation's first building was a wood-frame structure on Lakeview Boulevard on the west side of Capitol Hill.
In 1918, many of the parish's Greek-speaking congregants left to form St. Demetrios on the site of what is now the REI store. Like Immanuel Lutheran, St. Demetrios and St. Spiridon catered to the immigrant population, including Greeks, Serbs, and Russians, who moved into the neighborhood.
During the early 1920s St. Spiridon's congregation expanded due to the enormous influx of "White Russians" fleeing the Bolshevik Revolution. St. Spiridon's minister, Father Alexander Vyacheslavov, welcomed these immigrants and played a major role in helping them assimilate into their new community. The St. Spiridon community lost its Lakeview building in the early 1930s and resettled in a temporary home at 1932 Federal Avenue. In 1935 some congregants split off to form St. Nicholas Church. The remaining congregants raised funds to erect the current structure in traditional sixteenth-century Russian Orthodox church style. It opened in 1938 and was designated a Cathedral church on December 13, 1941.
St. Spiridon was designated a City of Seattle Landmark on December 20, 1976. The small house just east of the Cathedral was the St. Spiridon Rectory, completed in 1948 and the most recent extant single-family house in the Cascade neighborhood. It now serves as a Sunday school and administration building.