Le Pichet
1933 1st Avenue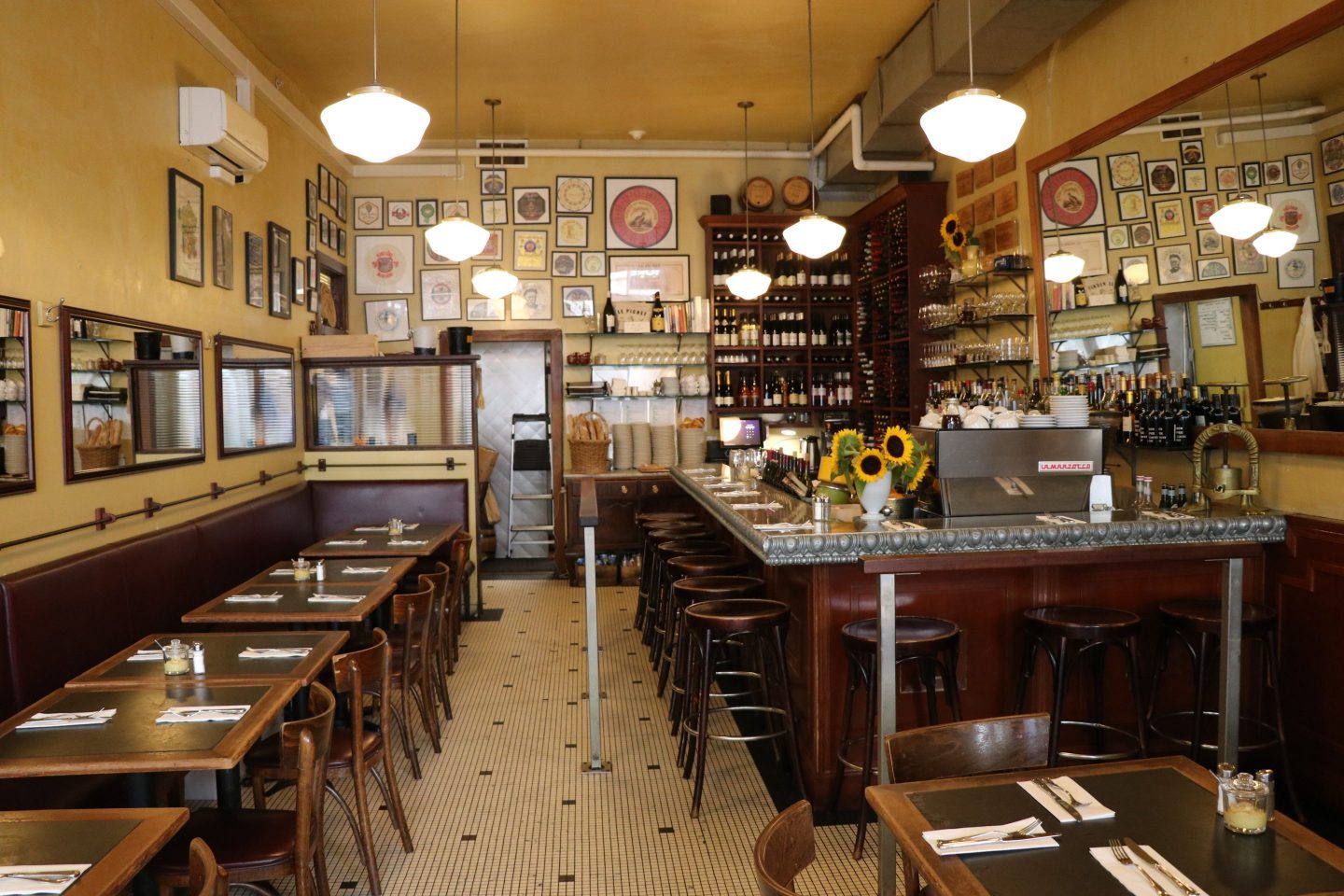 Le Pichet

1933 1st Avenue
While this space hasn't been occupied by the same business for the past 110-plus years like its nextdoor neighbor, the two share the same building and long history. This space has been a restaurant of some sort for most of its life, including an early stint as the Livingston Café (echoing the name on the building). It had been the popular Russian café, Kaleenka, for more than 20 years when Le Pichet co-owner Jim Drohman first saw the space. While chef at nearby Campagne, he met his wife at Kaleenka for lunch one day and immediately understood ("without a doubt," he said) that this was where he would open a restaurant of his own. The restaurant was indeed for sale and before long his vision became reality, opening in 2000.
The dining room decor manages to look original, though the floor tiles, long zinc-topped bar and banquette seating were all new additions. The the menu echoes the bar-café tradition: baguette sandwiches, sausage with lentils, roasted chicken, a perfect salade verte, fabulous cheeses.
There was no room for embellishing the tiny kitchen, however. Lacking a walk-in, it means even greater reliance on Market provisions, sourcing meat, fish, vegetables, fruit and other ingredients every day just steps from the restaurant.
Continue south on First Avenue, cross Stewart Street, turn right and walk for 1/2 block. Note the original Sur La Table cookware store, which first opened nearby at Pike Place and Stewart Street and has been in this location since 1980. Turn left onto Post Alley and walk to where it meets Pine Street.